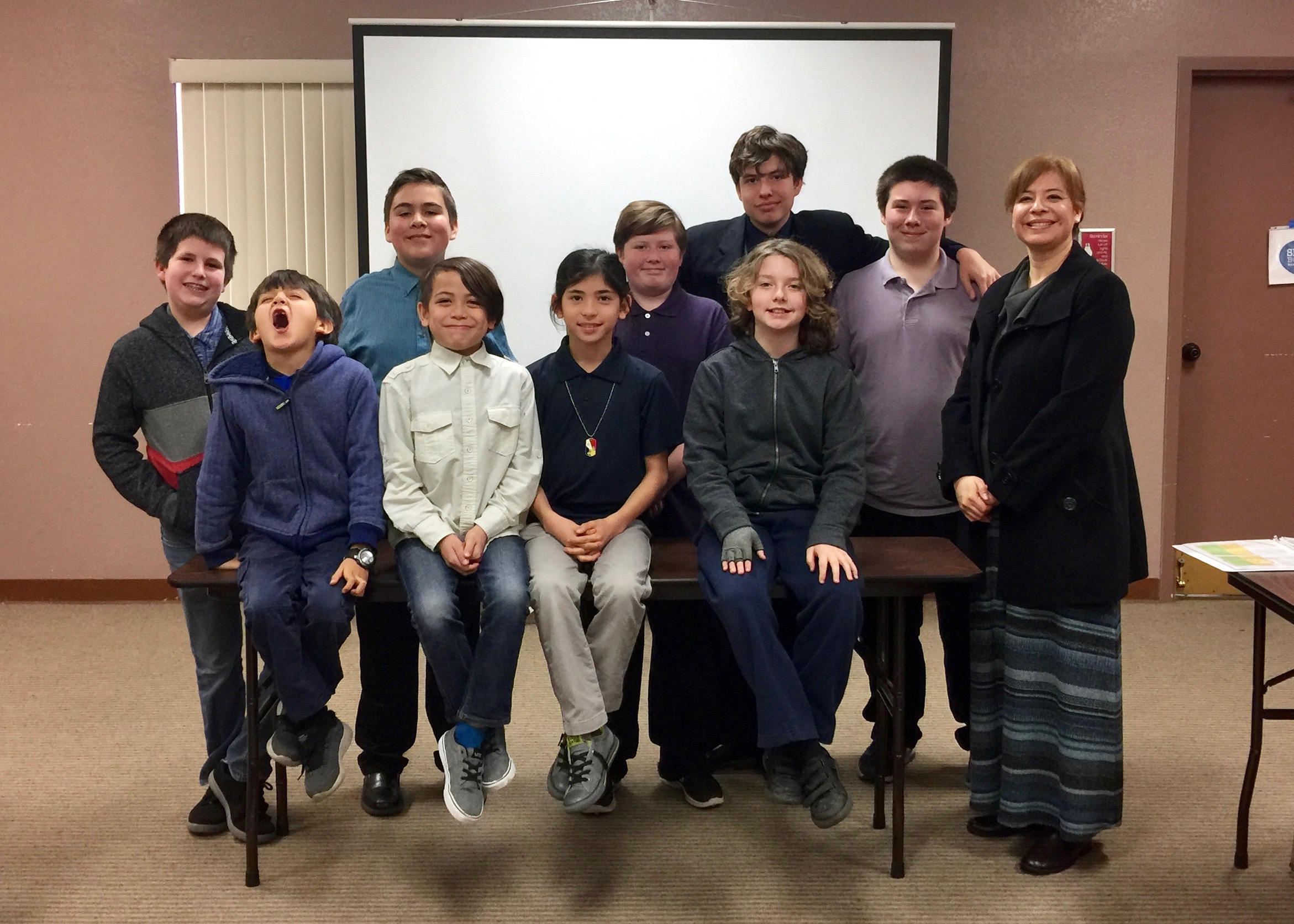 "Every session, my sons enjoyed stepping into a comfortable arena at Skill Builders where they developed not only public speaking skills but confidence in themselves." – Beverly R., Parent
THIS JUST IN!
Our phenomenal Chairperson, Rachel Harris, has been ably leading our Skill Builders club for several years. Due to the increasing demands of homeschooling both her kids, Rachel has decided to step down as the Chairperson for Skill Builders.
Because of this, and due to a gradual decline in Skill Builders membership, we're going to regretfully close our Skill Builders club for the upcoming school year.
.
Please check out our Speakers League clubs throughout L.A. and Orange Counties!
.
Costa Mesa (Weekly, at HomeSchool Campus, Tuesdays 2-3pm)
COC/Tustin (1st and 3rd Tuesdays, 4pm-5:30pm)
Burbank (Weekly, at HomeSchool Campus, Wednesdays 10-11am)
Pasadena (1st and 3rd Wednesdays, 12:30pm-2:00pm)
After-School South Bay (1st and 3rd Wednesdays, 4-5:30pm)
South Bay (1st and 3rd Thursdays, 10am-11:30am)
Westside (1st & 3rd Thursdays, 1pm-2:30pm)
NOC/Fullerton (1st and 3rd Fridays, 10am-11:30am)
Long Beach/Lakewood (1st and 3rd Fridays, 1pm-2:30pm)
​​​​​​​Click below to visit our website, where you can join our mailing list. If your child meets these Readiness Guidelines, he or she will love Speakers League!
If you have any questions, feel free to contact me directly.
----
THANK YOU TO RACHEL HARRIS! WE WISH YOU EVERY SUCCESS IN YOUR CONTINUING HOMESCHOOL JOURNEY! 
----
If you're interested in becoming a club Chairperson for Skill Builders, let me know! We may start the club up again in the future!
Click here to find out more about our Speakers League Clubs!
About Skill Builders
Skill Builders Speakers League clubs are a great place to learn public speaking skills, for children who need a little extra time or assistance. This includes younger children (beginning around age 6), but also older kids (up to age 17) who may be especially shy or have special needs.
Skill Builders modifies the more businesslike Speakers League format of impromptu speaking, prepared speeches, and speech evaluation, by weaving in learning games and activities, and even a snack break, to provide a fun, individually-paced, progressively-challenging environment to learn typical Speakers League activities and meeting management.
Though Skill Builders clubs are adult led, the presence of a parent, or other adult aide, may be required to assure any needs are met that might arise for the member. (A parent or aide can attend to multiple children, if they are siblings.)
To see which club your child is right for, click here to see our club readiness guidelines.
Meeting information:
UNFORTUNATELY, THIS CLUB IS CLOSED UNTIL FURTHER NOTICE! FEEL FREE TO CHECK OUT OUR NINE OTHER SPEAKERS LEAGUE CLUBS IN L.A. AND ORANGE COUNTIES!