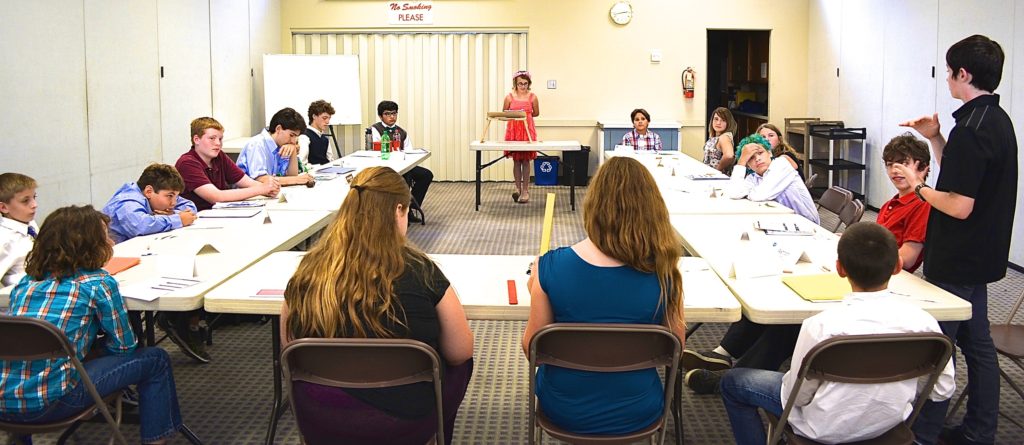 Speakers League Club Membership Dues
Registration fees and membership dues cover such items as room rentals, equipment (like our club projector and document camera), supplies, member handbooks, forms, ribbons, teacher expenses, videotaping, CRM, database entry, website management, billing, etc.
Start your enrollment process by confirming that there is space in your preferred club by emailing us at doreen@socalspeechanddebate.com, or calling 310-809-7507. If we do not have space in the club, at the moment, we will let you know and offer to add you to the waiting list and advise you when there is an opening.
Partial scholarships are available when a financial hardship exists. Click here for more information.
Click here for information on Charter Schools.
Step 1
One time Registration Fee
Select correct option from dropdown menu, then click "Pay Now". You can pay with PayPal funds or with a credit card. (You do not need a PayPal account). Registration fee is non-refundable.
Step 2
Monthly or Annual Dues
***SCROLL DOWN TO CHOOSE EITHER SPEAKERS LEAGUE OR JUNIOR SPEAKERS LEAGUE.***
Select from either the monthly or annual dues options below, then click "Subscribe". You may pay with PayPal funds or with a credit card. (You do not need a PayPal account). Your payment method will be charged either monthly (year-round) or annually, automatically, until you withdraw from the club. Dues are non-refundable.
NOTE that monthly payments are split over 12 months - payments will continue through summer months. See FAQ section on home page if you have questions.
After payment is made, you will be redirected to a registration form.